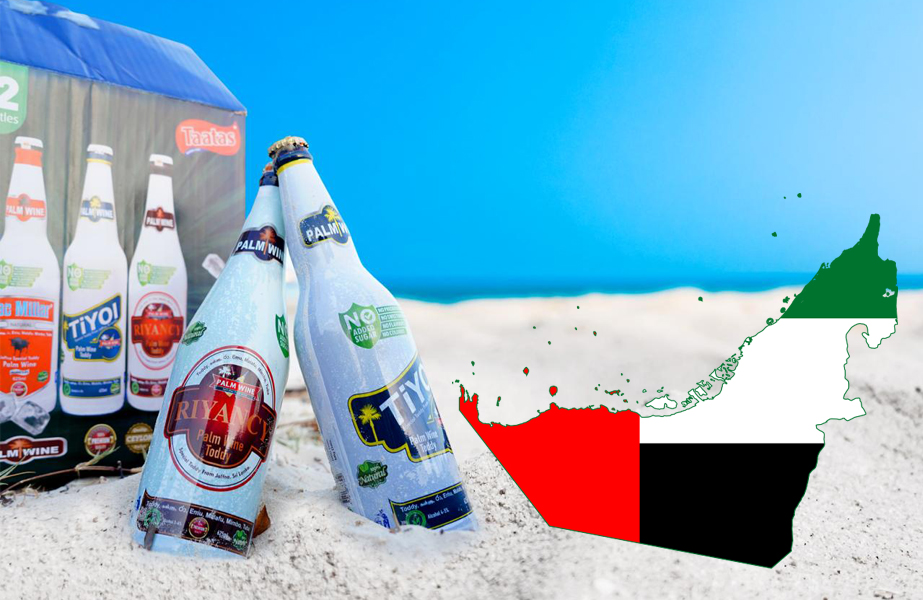 Taatas Celebrates One Year of Successful Business Operations in Dubai
Taatas, the leading exporter of 100% pure organic Sri Lankan palmyrah toddy and wine, proudly commemorates its first-year anniversary of successful business operations in Dubai. In just one year, Taatas has emerged as the sole company globally to export pure organic toddy in bottled and canned forms, delivering health benefits and essential vitamins to its discerning consumers.
Since its inception, Taatas Global has remained steadfast in its commitment to providing top-quality products and services to customers not only in Dubai but across the world. Fresh palmyrah toddy, crafted in Sri Lanka's Northern Province, has quickly gained international recognition for its authenticity and richness.
Consuming fresh organic toddy, also known as toddy wine, offers a plethora of health benefits. It is naturally packed with essential vitamins, making it an ideal choice for those seeking a refreshing and nutritious beverage. The vitamins found in fresh palmyrah toddy contribute to improved immunity, enhanced metabolism, and overall well-being.
Taatas's benchmark products, including Tiyoi, Riyancy, and JacMiller, have garnered significant popularity among consumers in Dubai. These products encapsulate the essence of Sri Lankan culture and tradition, offering a unique and unforgettable experience with each sip.
"We take immense pride in our achievements during our inaugural year in Dubai," stated Mr. Victor TSB, CEO of Taatas. "Our success underscores the dedication of our exceptional team and the trust bestowed upon us by our valued customers. We are dedicated to serving Dubai and the global market with the utmost pride, continuously delivering exceptional products and services."
As Taatas celebrates its first-year milestone, it eagerly anticipates expanding its reach and serving an even broader clientele worldwide. The company remains resolute in exploring new opportunities, cultivating robust partnerships, and enriching its product portfolio to meet the evolving needs of its esteemed customers.
Taatas extends its heartfelt gratitude to its customers, partners, and supporters in Dubai and beyond for their unwavering trust and support throughout its inaugural year of business. The company reaffirms its unwavering commitment to maintaining the highest standards of quality and excellence as it continues to grow and serve its global clientele.
For more information about Taatas and its premium products, please visit www.taatas.com.
About Taatas : Taatas is the foremost exporter of 100% pure organic Sri Lankan palmyrah toddy, palmyrah fruit wine & palm arrack offering a range of premium products, including Tiyoi, Riyancy, JacMiller & Ramto99. Committed to quality, sustainability, and customer satisfaction, Taatas has established itself as an industry pioneer, serving customers in Dubai and around the world.